Kavanagh Builders are proud to be known as one of Coventry's most reputable and longest established building companies. The business has been built up over three generations.
James Kavanagh
James joined the business in 2001 after graduating with a degree in Construction Management at Sheffield University. James now manages the business and takes care of all day to day project management. He also prepares all estimates and quotations and is the main point of contact in terms of client liaison. James has completed a Carpentry NVQ at Coventry Technical College and specialises in carpentry on all projects.
Richard Kavanagh
Richard joined the family business in 1999. Richard's qualifications include a Bricklaying NVQ Level 3 at the Coventry Technical College and a City and Guilds Apprenticeship at Warwickshire College. Richard specialises in bricklaying and received the National Young Bricklayer of the Year Award in 2002 at Skillbuild – Britain's largest trade skills competition.
William Kavanagh
A proficient and highly skilled master builder Liam has worked in the construction industry his entire life. Liam progressed to establish Kavanagh Builders in 1971 working together with his father Joe Kavanagh. Liam now enjoys working with his two sons and has passed the role of Managing Director over to James.
We are one of
Coventry's
longest established building companies
What makes Kavanagh Builders so different...
Minimal Overheads
Our business is operated smoothly with minimal overheads allowing us to provide more competitive quotations.
Inhouse Skills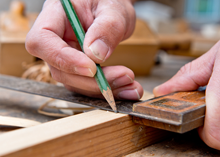 We possess all of the skills in house to carry out every aspect of building work, omitting the need to use sub contractors. This means that we can assure the highest level of workmanship whilst retaining a tight control on the program. Another benefit to this approach is passed onto our client in the form of cost savings.
Fully Qualified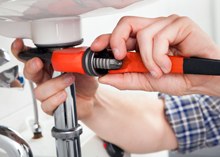 We only use fully qualified sub contractors for all plumbing and electrical work.
We only appoint trusted tradesmen who we have worked with for many years.
Our Experience
Our experience, knowledge, professionalism and dedication enable us to carry out projects seamlessly and complete work efficiently. We pride ourselves in our open, honest, no nonsense approach and always keep our clients informed about every step of the journey.